Article
Participating in a Clinical Trial — What's It Like?
Norma Hoehndorf and her husband Wilhelm first learned about the clinical trials being conducted by Charter Research from their local newspaper, The Villages Daily Sun. When Norma began having memory issues, she talked with some friends who had also been experiencing cognitive decline and had recently begun participating in dementia trials.
When Norma first pursued this opportunity, however, she didn't qualify to participate in the research study. According to the study staff at Charter Research, in some trials, fewer than 20 percent of the applicants qualify to participate. Clinical trials are selective because the more precise trial designers make their participant groups, the clearer the data will be to determine a drug's efficacy.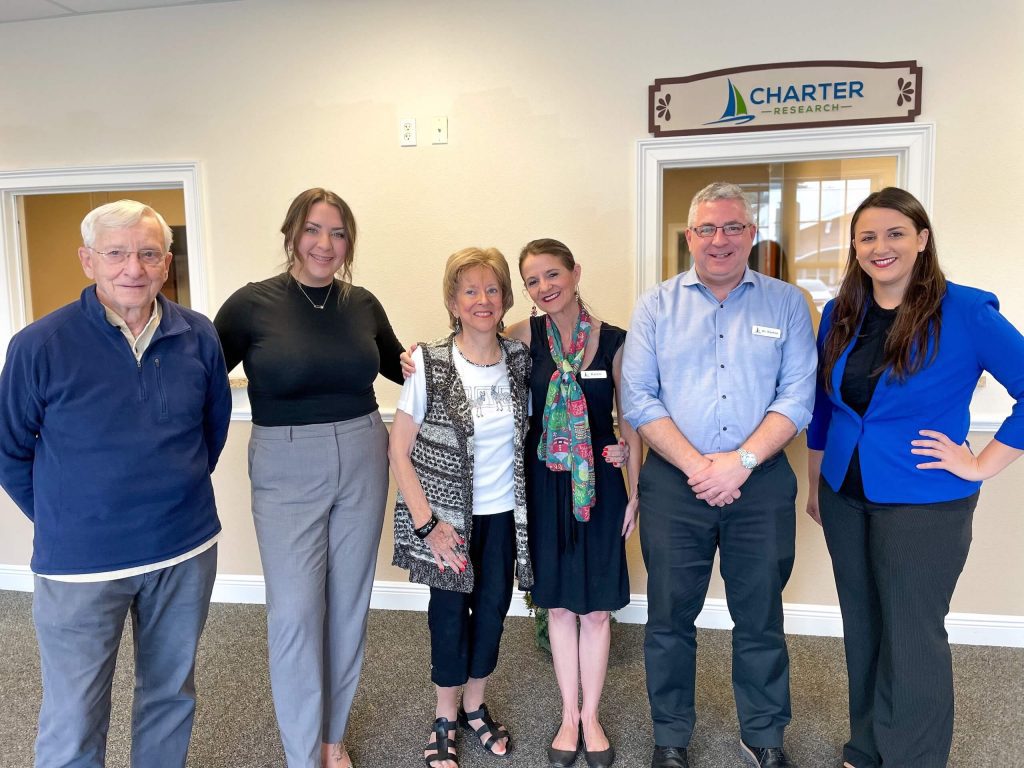 Norma was disappointed not to qualify, and she considered another trial. On the second trial, Norma was ineligible to participate because one of her medications was not compatible with the study requirements.
While both Norma and Wilhelm were disheartened for a time, it wasn't long until they received a call about a third trial — this time for an anti-amyloid drug developed by Eli Lilly called ,donanemab. With encouragement from the Charter Research staff, Norma and Wilhelm scheduled time to complete her trial screening. She completed 4 visits over a period of 49 days.
"I was eager to do that, because my dementia is debilitating," Norma said. This time, she passed through the screening process successfully, becoming a randomized participant by the end of August 2021.
Norma described the process of participating in the clinical trial as "a very pleasant experience." Wilhelm added, "There is a sense of camaraderie between the staff and the participants." Charter Research also serves lunch for the participants and caregivers. "They take care of me like a prima donna," said Norma.
In most clinical trials, participants are randomized to one of two groups: Half of them will receive the drug, and the other half receive a placebo. Neither the participants nor doctors know to which group they are assigned. This reduces the chance of biasing the outcomes. Though there is only a 50-percent chance that Norma will receive the drug during the trial, there are appealing benefits for participation.
"If we stay in the trial for 18 months, at the end, they guarantee her to get the medication for free for two years [if the drug is approved by the FDA]," Wilhelm said. For example, Aduhelm, the first anti-amyloid drug approved by the FDA this June for treating Alzheimer's, costs ,$56,000 annually. (And this cost ,may not be fully covered through Medicare insurance.)
Participation also requires a commitment from the caretaker. "It requires a lot of time on my part," said Wilhelm, who drives Norma to monthly appointments and stays with her during the infusions. In addition, there are longer assessments involving brain scans that are conducted every 90 days.
Norma and Wilhelm paint a positive experience of participating in clinical trials and say the time invested is worth it. Beyond the benefits — monthly check-ins, access to free diagnostic testing, and the guarantee of access to the drug if it is approved — Norma and Wilhelm know they are also playing an important role in developing new, more effective treatments for Alzheimer's.
To learn about clinical trials of new medications that aim to modify the pathology of Alzheimer's disease, call Charter Research at 407-337-1000 (Orlando) or 352-775-1000 (The Villages).