News
Charter Research Is Recruiting Healthy Volunteers for the TRAILBLAZER 3 Donanemab Clinical Trial
Alzheimer's is a notoriously difficult disease to identify with certainty. By the time a patient receives a definitive diagnosis, its pathology in the brain is already widespread. This has been a major setback in developing treatments that can slow or stop its progression, as mounting evidence indicates that the optimal time for treating the disease may be before its telltale symptoms are even detectable.
Biogen's ,Aduhelm treatment, which was approved by the FDA earlier this year, was a step in the right direction: Amid ,controversy around its efficacy, it became the first disease-modifying treatment for Alzheimer's, designed to treat the underlying pathology and cause rather than its symptoms. Eli Lilly's anti-amyloid drug donanemab, is not far behind in the pipeline. Also an anti-amyloid
drug, it operates by a similar mechanism.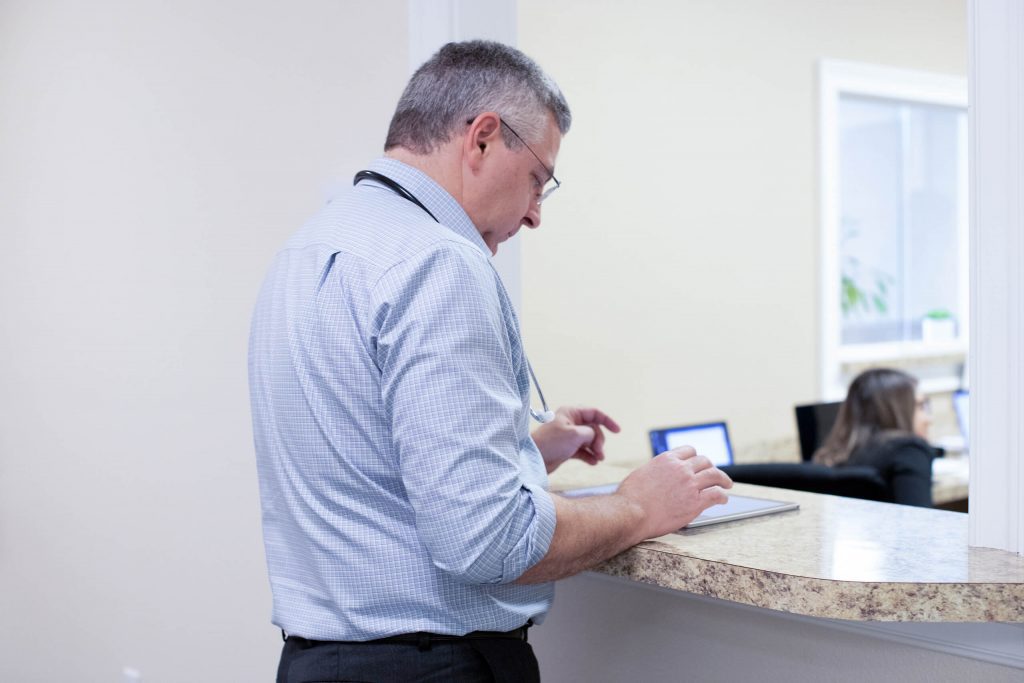 This summer, donanemab ,received the FDA's breakthrough therapy designation, and the results of its TRAILBLAZER 2 ,clinical trials completed this year were encouraging: Trial data did indicate the drug is effective in ,slowing cognitive decline in people who have already developed Alzheimer's. But it also provided researchers with an extra clue.
According to Dr. Edgardo Rivera, who oversees trials at Charter Research's Winter Park center, TRAILBLAZER 2 data suggests that the drug may work better at earlier stages of the disease — before symptoms like memory impairment appear.
This calls for a major shift in diagnostic technology: Researchers are making great strides in developing new diagnostic tools for Alzheimer's that can detect the disease years, or even decades, earlier than current methods. It also calls for an important shift in drug development — a new approach to clinical trial recruitment. Instead of recruiting people in the early stages of symptomatic Alzheimer's, clinical trial centers may need to focus on asymptomatic people who have biomarkers that indicate they are at risk.
Instead of treating individuals in this group (the ones that do develop Alzheimer's) by trying to slow the disease once its symptoms begin impacting day-to-day life, new treatments could ideally stop the disease before it presents, and prevent symptoms from ever appearing.
The new donanemab trial is doing just that. Beginning this month, Charter Research is partnering with Eli Lilly to conduct the ,TRAILBLAZER 3 prevention trial at its Lady Lake and Winter Park locations. For the trial, Charter is recruiting healthy people with biomarkers of Alzheimer's disease but without any clinical symptoms of cognitive decline. In particular, trial administrators will be looking for participants who have high levels of a protein biomarker in the blood called ,tau, which — along with ,beta-amyloid, — ,drives Alzheimer's pathology.
Charter Research CEO Jeff Pohlig said Charter's TRAILBLAZER 3 study will seek to answer the most critical question at the heart of the search for better Alzheimer's treatments: "If we start using this drug earlier, can it be effective in preventing or slowing the progression of the disease?"
According to ,Eli Lilly, the trial will compare how well donanemab changes the trajectory of cognitive decline, compared to placebo, by using blood testing to search for tau.
"Blood testing from the patient allows us to quantify tau levels," said Pohlig. "We're using blood samples rather than having to put the patient through a time-consuming, cumbersome PET scan."
According to Pohlig, early intervention is key to slowing or stopping the clock on Alzheimer's: "We know from both research and clinical practice that the earlier you treat Alzheimer's," he said, "the better the effect of your treatment."
To learn about joining Eli Lilly's clinical trial of donanemab for Alzheimer's disease prevention (TRAILBLAZER 3), call Charter Research now at 352-775-1000 (The Villages) or 407-337-1000 (Orlando).