News
Developing One of the Newest Alzheimer's Drugs
Eli Lilly & Co. shared promising preliminary data for their anti-amyloid Alzheimer's drug, donanemab, in late July. In collaboration with Eli Lilly, Charter Research is conducting phase three trials at our clinics in Lady Lake and Winter Park, Florida.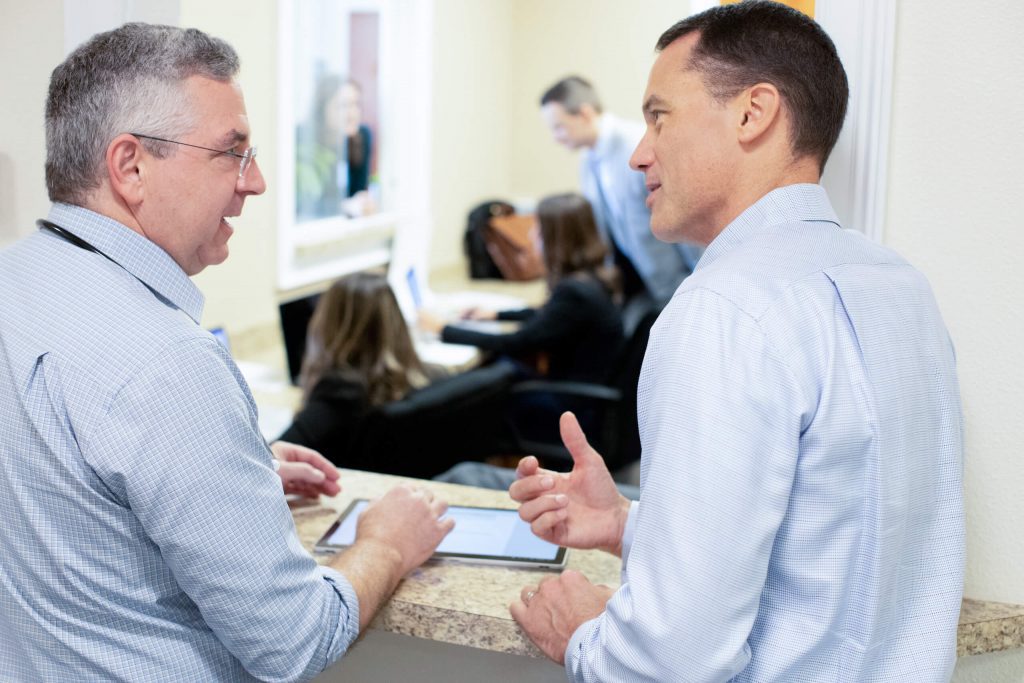 Donanemab works through the same mechanism as Biogen's recently approved drug Aduhelm (aducanumab), aiming to improve memory and cognition by eliminating toxic amyloid plaque buildup in the brain.
Almost all of the FDA-approved Alzheimer's drugs currently available simply target the disease's symptoms like moderate confusion and memory loss. But drugs that set out to clear amyloid from the brain are different: Their purpose is to address the disease itself, not just the symptoms.
While Aduhelm received approval as a disease-modifying therapy for this same approach, its approval was controversial because of questions about its efficacy. However, early data on donanemab — like the data presented at the Alzheimer's Association International Conference in July — offers evidence that this new drug candidate may indeed modify the course of Alzheimer's disease. Looking at this data, it's clear why Eli Lilly is confident in their new therapeutic. According to a standardized scale of cognition, donanemab slowed cognitive decline by 32 percent.
Promising Phase Two Data
In Eli Lilly's phase two trial, donanemab reduced the amount of beta-amyloid plaques in the brain, and it reduced another biomarker of Alzheimer's, called p-tau217, in the plasma. Bolstering the theory that beta-amyloid plaques have some bearing on cognitive function, the trial associated changes in these biomarkers with improved cognition.
Participants in Eli Lilly's phase two trials received a dose of 1400 mg until beta-amyloid levels dropped to healthy levels. Then they received a dose of 700 mg until these levels dropped even further and they were subsequently placed on a placebo. Within 24 weeks, approximately two out of every five participants showed significant clearance of beta-amyloid levels, and at the end of the 76-week trial, this increased to two in three participants.
After being taken off treatment for the remaining time of the 76-week trial, beta-amyloid in the brain barely increased in this trial. The decline in plasma tau levels also suggested that these protein plaques may be induced by beta-amyloid pathology.
"We are excited by these promising results, which provide further evidence on the potential for donanemab to slow disease progression for people with early symptomatic Alzheimer's disease," Dr. Mark Mintun, vice president of pain and neurodegeneration at Lilly, said in the press release.
"Importantly, these data link the mechanism of action of donanemab, plaque clearance, with positive effects on both clinical outcomes and brain tau pathology."
Dr. Paul Eisen, professor of neurology and director of the Alzheimer's Therapeutic Research Institute at the University of Southern California in San Diego provided commentary to Alzforum, explaining the data "provide further support to the idea that removal of brain amyloid results in slowing of cognitive/clinical decline; this is important support for the use of aducanumab as well."
Onward to Phase Three Trials
While promising, the phase two trials used only 257 participants — requiring a larger sample and more trials before reaching a definitive conclusion.
Still, the CEO of Eli Lilly, David Ricks, expects that phase three trials will be completed by the end of the year — setting up donanemab for a potential 2022 approval. "Our goal isn't just to get an approval but to make sure that the millions of Americans who could qualify for it have access," Ricks told investors on a public call.
Ongoing phase three trials will focus on comparing donanemab to placebo in people with mild Alzheimer's disease, as well as with healthy people developing a Tau pathology. Another trial will compare the efficacy of donanemab to the recently approved drug Aduhelm.
It is still unclear what the optimal strategy for using donanemab might be. While it results in a steep decline in beta-amyloid deposition, drug developers and researchers still don't know if the amyloid will return after 76 weeks. Would people need to take a small dose in the longer term to prevent the re-emergence of amyloid-beta plaques?
Experts are hopeful that donanemab could be a major stride in the right direction for Alzheimer's treatment. No matter what, trials will contribute to the research critical to developing new and better drugs for this disease.
Charter Research is excited to take part in these trials, the culmination of decades of research into Alzheimer's, which may become the second disease-modifying Alzheimer's treatment approved by the FDA.
To learn about joining one of Eli Lilly's clinical trials of donanemab, call Charter Research now at 352-775-1000.