Article
The Anti-Amyloid Drug Gantenerumab Is Gearing Up for Phase 3 Trials
Can Roche's new anti-amyloid Alzheimer's drug, gantenerumab, help slow down or even prevent functional decline from the onset? The new drug – which uses a similar mechanism to Biogen's recently approved Aduhelm – will be entering Phase 3 trials soon.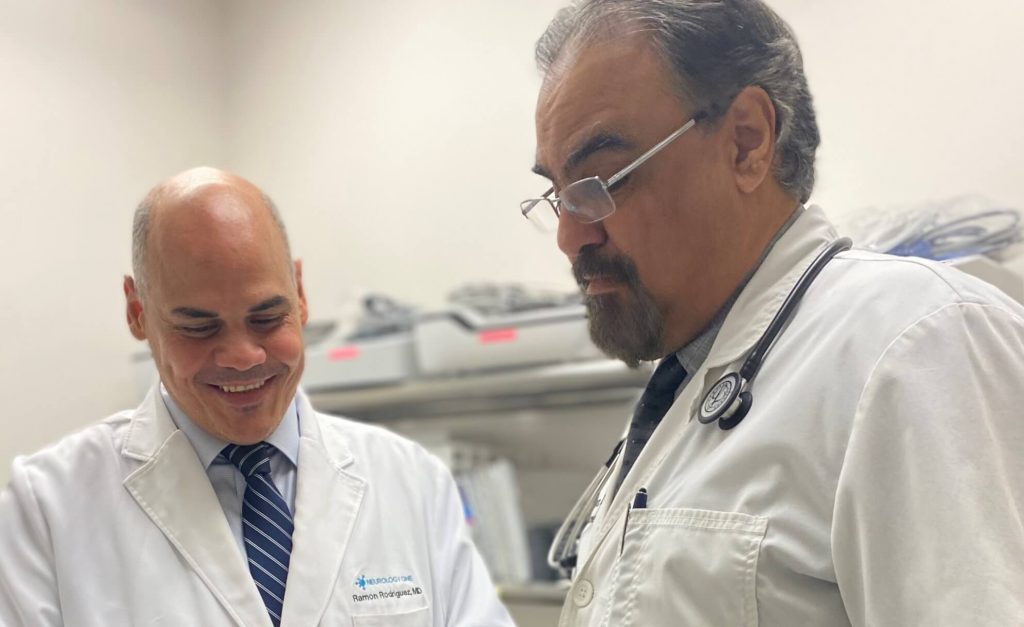 In collaboration with Roche, Charter Research is conducting trials of gantenerumab at its clinics in Lady Lake and Winter Park, Florida.
Gantenerumab is an antibody protein designed in a lab to target the toxic amyloid plaques linked to the onset of Alzheimer's. After attaching to amyloid proteins, the antibodies attract immune cells that help eliminate the plaques. According to the amyloid hypothesis of Alzheimer's, slowing plaque build-up will improve memory and cognition.
Most Alzheimer's treatments on the market today help manage symptoms, like memory loss, but they don't get at the root cause. Roche hopes that gantenerumab will prove disease-modifying – meaning that it could halt or slow the progression of the disease itself, not just address the symptoms.
Thus far, however, there is mixed evidence that the drug's core intention – reducing plaque deposition in the brain – alters the course of the disease.
"We don't understand the pathophysiology of Alzheimer's disease, and we're targeting something that [there is] huge evidence is linked to Alzheimer's, but the causative role that it plays, we don't know," Roche's pharma chief Bill Anderson explained.
The only other FDA-approved Alzheimer's drug that takes this approach, Biogen's recently approved drug Aduhelm, is mired in controversy over whether it is effective. (While some trial participants have self-reported subjective positive changes in their cognition, trial efficacy data is muddled.) However, there is some evidence for the amyloid hypothesis in Alzheimer's: Early data from Eli Lilly's recent Phase 2 trial of the anti-amyloid drug donanemab showed signs that reducing plaque deposition may indeed modify the course of Alzheimer's disease. (Charter Research is also conducting trials of Lilly's donanemab.)
Compared to other antibody drugs like Aduhelm, gantenerumab administration is quicker and easier – requiring only an injection rather than a one-hour long infusion.
In 2014, Gantenerumab failed a Phase 3 clinical trial that explored its efficacy with one specific type of Alzheimer's, but Roche began testing it again in 2017 for other types of Alzheimer's disease. Last year, a Phase 2/3 study found that, while the drug failed to prevent or slow the progression of cognitive decline in an inherited form of Alzheimer's disease, it positively shifted many Alzheimer's biomarkers.
According to reporting in Fierce Biotech, Roche believed the lack of efficacy could be explained by a low dose or differences with inherited versions of Alzheimer's disease. Patients in these early trials were also much younger (aged 36 to 56) than those recruited for the upcoming trial (aged 60 to 80 years), which also may have skewed results.
Roche hopes their new trials – with a higher dose of gantenerumab – could lead to better outcomes.
The new Phase 3 trials will compare gantenerumab to placebo in people aged 60 to 80 years old, without cognitive impairment, who are at risk of developing Alzheimer's based on biomarkers in the cerebrospinal fluid or found in the brain via imaging.
The trial will follow 1,200 participants for 5 years to determine whether gantenerumab prevents or slows the clinical progression of dementia. Additionally, researchers will evaluate whether the drug affects different aspects of cognition or improves biomarkers of the disease. If the trial proves successful, gantenerumab could receive an accelerated approval in early 2022.
To learn about joining a clinical research study for Alzheimer's disease, call Charter Research now at 352-775-1000 (The Villages) or 407-337-1000 (Orlando).