News
Phase 2 Trials for AbbVie's Experimental Alzheimer's Drug Are Now Recruiting
Charter Research is enrolling participants for a new Phase 2 trial of drugmaker AbbVie's experimental Alzheimer's treatment, designed to tag amyloid proteins in the brain for clearance.
Charter Research is screening possible trial participants for a Phase 2 clinical trial of a new Alzheimer's drug. This drug, called ABBV-916, is designed to target amyloid-beta proteins before they clump up and cause damage to the brain. This is a new variation on "anti-amyloid" Alzheimer's drugs, which are designed according to the theory that certain types of beta-amyloid proteins are toxic. Anti-amyloids aim to clear out these plaques, or prevent their formation, in order to stop the disease in its tracks.
AbbVie's Phase 2 trial will test whether ABBV-916 can stop the formation of toxic amyloid plaques without adverse side effects like brain inflammation that have been associated with Aduhelm and other antibody-based drugs. The study will focus on assessing the effects of different doses of this drug administered every four weeks intravenously in people with early-stage Alzheimer's.
What to expect from the trial screening process
According to Kisha Kaffenberg, a clinical research coordinator at Charter Research, Charter is currently recruiting for the Phase 2 trial, specifically for participants aged 50 to 90 years of age with memory loss.
During the first screening visit, clinical staff will conduct cognitive testing to verify an early Alzheimer's diagnosis. The next step will involve measuring the ratio of specific forms of beta-amyloid using a blood test called PrecivityAD™. People who have results indicative of amyloid buildup in the brain will proceed to have a PET scan to verify these results. All in all, the screening process may take up to 60 days.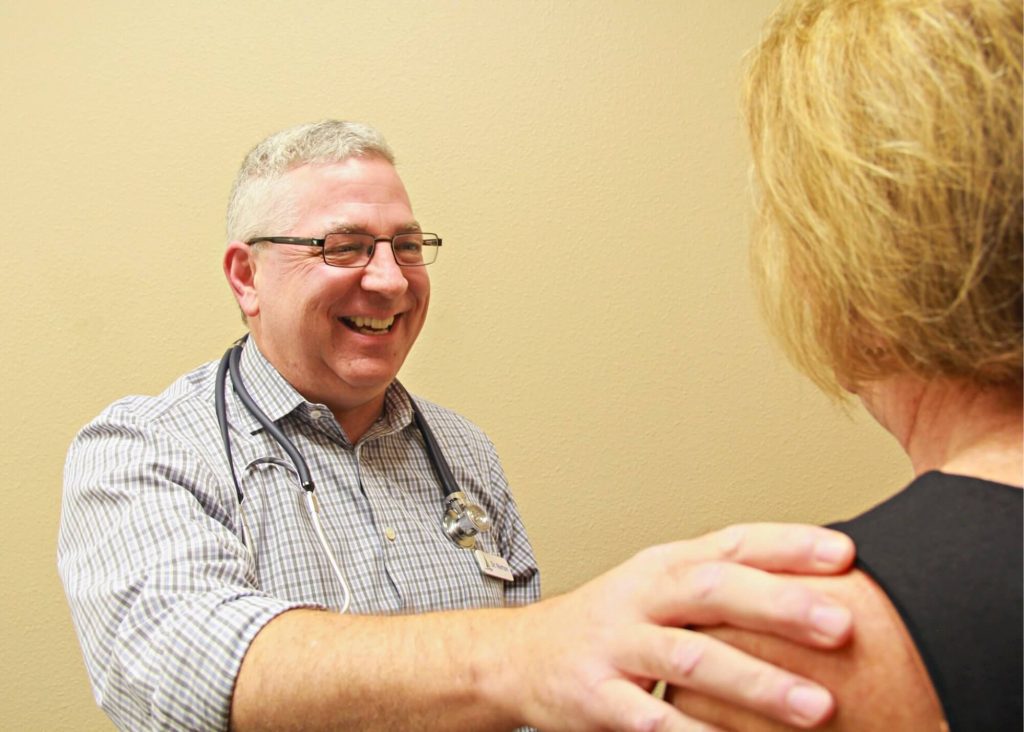 What to expect from the trial
In the first stage of AbbVie's Phase 2 trial for ABBV-916, participants receive an ascending dose of the drug or a placebo once every four weeks, for a total of 24 weeks. In the next stage, participants will receive either a consistent dose of the drug or the placebo every four weeks for a total of 24 weeks. Combined, these two stages require approximately 12 visits, and a minimum time commitment is 49 weeks.
At the end, participants will have an option for participating in a two-year extension of the trial where they will receive the drug, providing more data about its safety and effectiveness to researchers.
What to know about anti-amyloid antibody-based Alzheimer's treatments
Today, nearly all existing treatments for Alzheimer's are designed to help people manage symptoms, like memory loss — but they can't cure Alzheimer's, or prevent the disease from progressing. As the prevalence of the disease grows, disease-modifying drugs are a dire need.
So far, this anti-amyloid strategy has not fully succeeded in bringing disease-modifying treatments to market. Eisai and Biogen's anti-amyloid drug Aduhelm followed this path — designed to clear anti-amyloid plaques from the brain in order to slow Alzheimer's — and secured FDA approval, but it is no longer widely available due to questions around its efficacy. Other anti-amyloids are still in development and progressing through the pipeline.
Ready to learn more?
Kisha Kaffenberger who works at the Lady Lake Charter facility has been enrolling and screening potential trial participants. The principal investigator for the trial is Dr. Jeffrey A. Norton. You can call one of the two Charter locations to set up screening for trial eligibility:
· Lady Lake / The Villages: 352-775-1000
· Winter Park / Orlando: 407-337-1000
To learn about clinical trials of new medications that aim to modify the pathology of Alzheimer's disease, call Charter Research at 407-337-1000 (Orlando) or 352-775-1000 (The Villages).